A Grand Monday: Peugeot 205 1.4XR - £550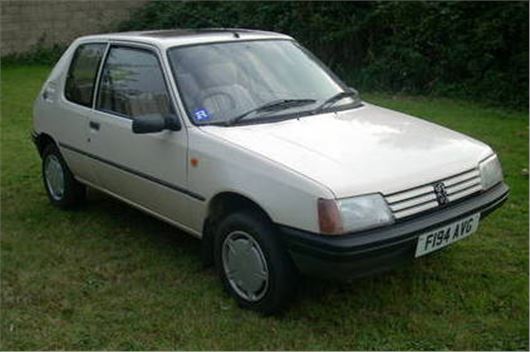 Published 02 October 2017
Peugeot 205s are hardy little beasts. Not content with being one of the prettiest small cars ever made, the 205 is also by far one of the best built, with bodywork that has a cockroach-like resilience to mechanical destruction.
This week's pick of the classifieds is a case in point. A fairly low spec XR, finished in a beigy cream hue that was so typical of cars of the 1980s, it has been parked up for the better part of two years, yet sailed through an MoT a couple of weeks ago at the first attempt.
It's not perfect, but for £550, it's a whole lot better than many cars available for the money, having never been welded. Mechanically it's one of the later PSA TU-engined cars as opposed to the occasionally troublesome Douvrin 'suitcase' engine, which is a bonus.
If you want to turn it into a show car, it'll need the driver's seat restitching and some quater panel trims sourcing. It would also benefit from a thorough clean up and detailing session, especially under the bonnet.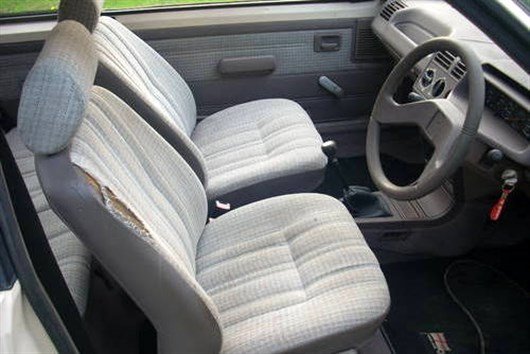 But other than that it's in seemingly fine fettle, while the original Peugeot headlamp protectors are worth having. If you don't want to keep them on the car, a GTi owner will undoubtedly pay good money for those, meaning you'll get some back across the fence.
As a usable everyday car, the 205 still has a lot going for it. They are, at long last, finally starting to generate the right amount of classic interest, so rot-free and tidy examples like this won't be £500 bangers for long. Buy it, clean it, enjoy it for a bit and sell it on for a profit. Job done. 
Comments
Author

Craig Cheetham
Latest