A Grand Monday: MGF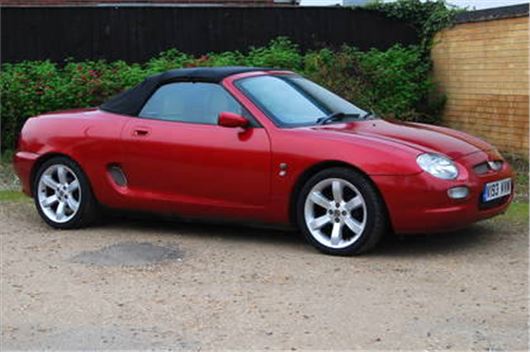 Published 05 June 2017
If you're looking for an affordable soft-top modern classic to enjoy the summer in, then this MGF could be just the car for you. Pretty, powerful, and great fun to drive – it could be yours for under a grand.
Launched in 1995, the MGF was the first all-new MG roadster since the MGB arrived in 1962. It was also the first mid-engined MG, which meant that it had excellent weight distribution and balance. Part of its road-holding ability, was also due to the Hydragas suspension system – a clever system, but one that puts many buyers off.
This year 2000 MGF is fitted with the more powerful 1.8-litre VVC engine, which puts out 143bhp and can make 62mph from standstill in seven seconds. That means you're in for a fruity exhaust note and more than enough power to propel you along the back roads with the wind in your hair.
There are a couple of weak spots to the MGF – most notably, its heating and ventilation system, which is notoriously slow to clear the windscreen and an 'all or nothing' temperature control.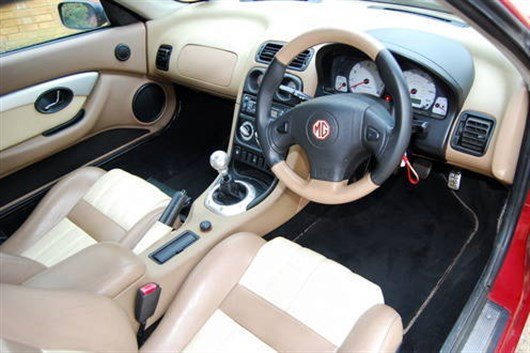 According to the vendor, the car drives well and has no mechanical faults. It is also comes with a year's MoT. Checking out V193MVW's MoT history reveals advisoires for corrosion, especially around the rear suspension and sill.
Recent work includes a new front suspension arm, front-wheel bearing, and an oil and filter service. It comes with its V5C and book pack (complete with six stamps in the service schedule) and only 69k on the clock.
So what's the catch? Well, at some point the car has been subject to a Category C write off. The seller doesn't say exactly what's involved here. If you're serious about buying – we recommend getting in touch and finding out more about what happened and how it was repaired.
Aside from that, the car looks good to go – both interior and body panels seem to be in good condition. Not a bad shout for £995.
Comments
Author

Keith Moody
Latest