Future Classic Friday: Toyota RAV4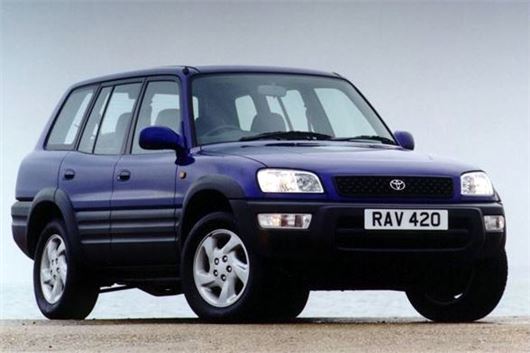 Published 21 April 2017
The idea of a small, hatchback-sized SUV can trace its roots back to the Suzuki SJ, but it was Toyota that finally bridged the gap between 4x4 styling and road car dynamics.
The RAV4 (which stood for Recreational Activity Vehicle 4-wheel-drive) was first proposed at the 1989 Tokyo Motor Show, with the RAV4 prototype. It had a more utilitarian look than the eventual production car, but many of the styling cues were carried over, as was the ethos of the concept, which was to create a small, fun-to-drive and economical car that would be just as at home inside the city limits as it would be beyond them.
Toyota began selling the RAV4 as a three-door, with a choice of either hard of soft-tops, in Japan in May 1994, with UK sales starting shortly afterwards.  After less than two months on sale, the RAV was such a hit that Toyota doubled its forecast (and its production).
Mechanically, it was quite simple, but also well designed. It used the 2.0-litre, 16-valve, four-cylinder engine already in use in the Carina E and Camry, with permanent four-wheel-drive that used a viscous coupling to deliver drive to both axles, with a bias towards the front.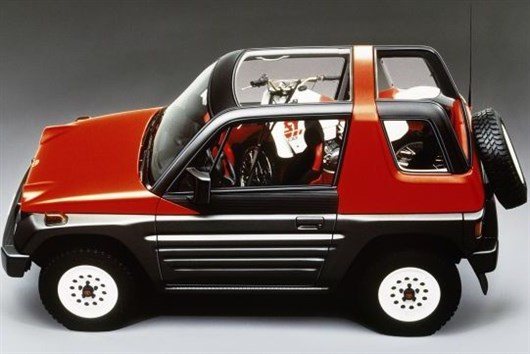 While primarily a road car, with a strong focus on dynamics that went against its rugged appearance and tall ground clearance, the RAV4 gave a pretty good account of itself off-road, too. It had short overhangs and was extremely lightweight, while the permanent 4WD offered tenacious grip in slippery conditions.
In March 1995 a five-door model was introduced, with a longer wheelbase and more practical luggage bay, plus seating for five. The bigger RAV4 wasn't quite as agile or characterful as the three-door, but it was an instant hit on the school run, and transformed the model from a fun plaything into a practical family motor, which took sales away from more mainstream hatchbacks and estates.
They say that imitation is the sincerest form of flattery, so when rivals such as Honda, with its HR-V and CR-V, joined the fray over the next few years, the RAV4 became one of a pack, and throughout the late Nineties and early 2000s, the compact SUV grew to such an extent that it evolved into relative anonymity. It's a fate that has befallen many a trendsetting car. The Renault Megane Scenic and Peugeot 206CC, for example, are cars whose innovation was engulfed by a sea of mediocrity.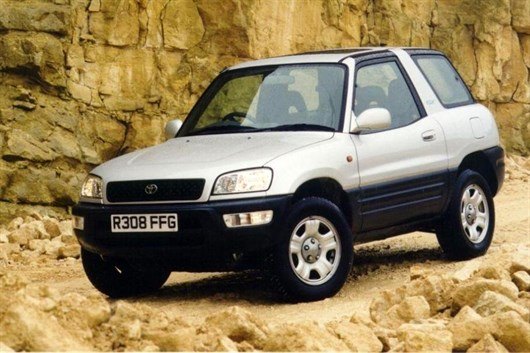 But as the car market has evolved, and the 'Crossover' (as it has become) has morphed into the staple of family car ownership, casting the likes of Ford Mondeos and Vauxhall Insignias asunder, the RAV4 has more than earned its place in the history books.
Love or loathe the market that the RAV4 created, it was clearly an innovator.
Comments
Author

Craig Cheetham
Latest