A Grand Monday: Volvo V70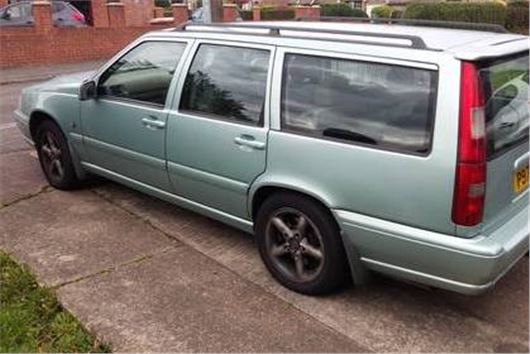 Published 18 October 2016
The first generation Volvo V70 is a car that's rapidly developing a bit of a cult following – and there's a very good reason for that.
Based on the 850, which it replaced, the V70 was the last of the traditional boxy Volvo designs before the scallop-sided new wave of Volvo design kicked in with the S80 in 1998, and its traditional looks appeal to those who don't view anything since as a 'proper' Volvo.
The Mk 1 V70, though, is very much that. A Volvo of the old school. Square, spacious and extremely sturdy – a proper Volvo estate, yet one that, thanks to a finely tuned chassis (it was developed in conjunction with Tom Walkinshaw Racing - TWR), has a level of agility and dynamic performance that no previous Volvo could offer. The interior, too, was a huge step forwards in terms of modernity, with a one-piece moulded dashboard and soft-touch cabin materials.
A well-specced V70 was a fine car – hugely capable as both a long distance cruiser and a massively useful estate. In a sense, that's reflected in the values, for while there are still many examples knocking around in banger territory, Volvo specialists are getting upwards of £3000 for the best examples, and they're in demand.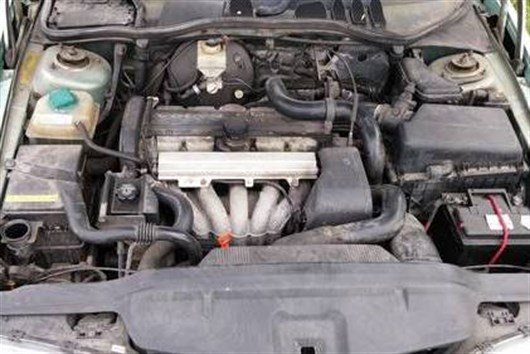 All of which makes this very early 1997 Volvo V70 look quite attractive at a quid under £1,000, or even less if the buyer will take a close offer. We think £900 will buy it, or you could even be cheeky and try £850.
For that, you'll get a very well specced and rare AWD variant, although the owner does point out that it's currently minus a propshaft, so is currently running front-wheel-drive only. It'll be fine like that, but if you can find a rear prop, the passive all-wheel-drive system adds more grip and handling balance.
The car has covered a smidgen over 130,000 miles, which is nothing for Volvo's turbocharged 'T5' engine – remember, these were beloved of police forces when new for being both rapid and indestructible.  It comes with a chunk of history and a really smart interior, including Volvo's extremely clever fold-down booster seat in the back, making this a perfect family classic.
The buyer is keen to point out there are a few marks and dents, but these certainly aren't obvious, and for a car that's rapidly approaching its 20th birthday it looks to be in fine fettle. In this spec and trim, a very rare car that will only go up in value if you maintain and look after it, and an on-the-cusp classic that's perfect for cheap everyday motoring.
Comments
Author

Keith Moody
Latest