Grand Monday: Peugeot 205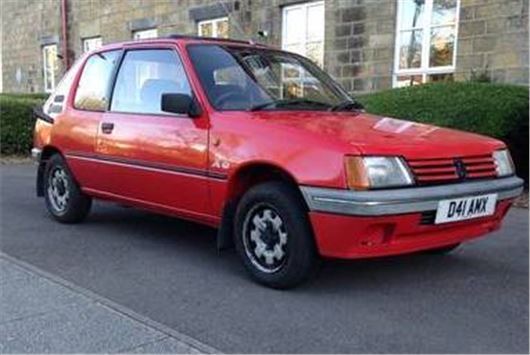 Published 02 May 2016
It may be the GTi model that enjoys legend status, not least for its beguiling looks and blistering performance, but to the Peugeot 205's most loyal fans, there's one model in the range that's arguably better…
The 205 XS, introduced in August 1986, came with twin Weber carburettors coupled to the model's characterful Douvrin 'suitcase' engine and was the sportiest non-GTi 205 on the market, with a modest-sounding 79bhp (we'll come to that…), sports steel wheels, figure-hugging bucket seats, red numbers on the gear selector, front fog lamps and subtle 'XS' badging.
Later models, from late 1987 onward, were more potent, with twin-choke carbs feeding Peugeot's more modern XU engine, but whether you seek out an early or a late car, you're guaranteed a hoot.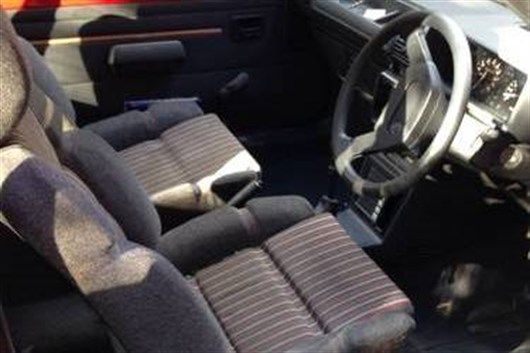 Sure, the power output may sound modest, but with the 205's sub-850kg weight and ridiculously grippy chassis, coupled to twin Webers that help the engine deliver most of its poke in the mid-range, they're not difficult to keep on the boil.
This example is a very early one, registered in December 1986. The owner admits it isn't perfect, but there's nothing alarming in the MoT history and it certainly looks pretty solid.
Things to sort? Well, there's the gear linkages, which the owner admits are a bit sloppy (a very common fault on suitcase engine 205s), the front seats are a bit worn and we have our doubts about the squidgy foam aftermarket boot spoiler and brash 'Peugeot 205' reflective rear deck panel, but these are things that are easily reversible.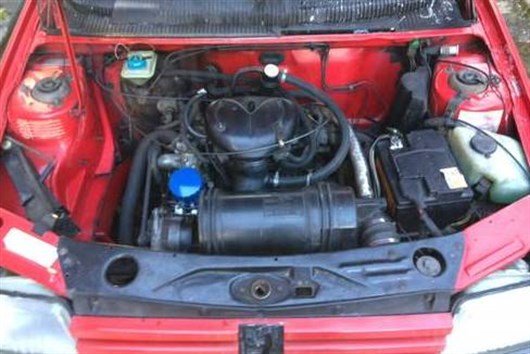 It also appears to be missing a few bits of exterior trim and the wheels could do with refurbishing.
According to the owner, it'd make a good rally or hillclimb car, and we're sure it would. But we reckon it's a bit too good for that, especially as it comes with service history right back to when it was bought new in 1986.
With some light cosmetic replenishment, this could very well be made into one of the best surviving examples of the rarest (and one of the most enjoyable) performance Puglets. Or as it is, could be used as an entertaining retro daily, which will be cheaper to insure than a GTi, making it ideal for a younger enthusiast. Whichever way, we reckon £795 is a veritable bargain, and we don't expect it to hang around for long.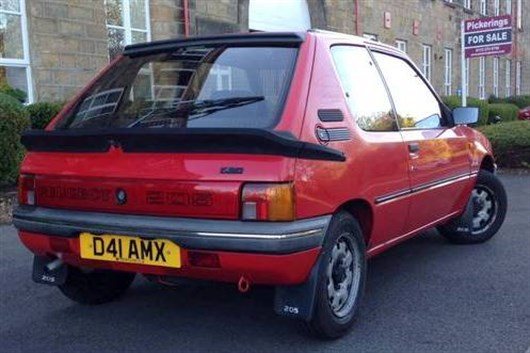 Comments
Author

Keith Moody
Latest