A Grand Monday: Vauxhall Cavalier £750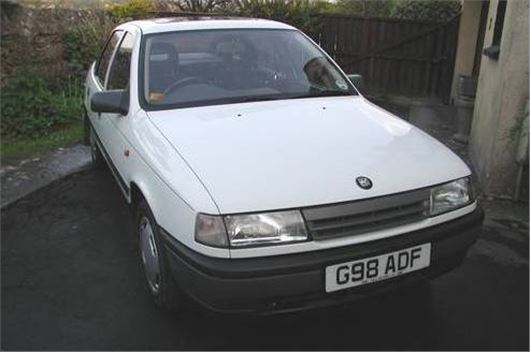 Published 09 May 2016
The Mk 3 Vauxhall Cavalier was a revelation when it made its debut at the 1988 British International Motor Show.
In a class of humdrum also-rans, the new Mk 3 was a breath of fresh air. It replaced the angular, dated lines of the Mk 2 Cavalier with a new, aerodynamic shape that represented a huge step forward for Vauxhall, and within a year of going on sale, it had knocked the Ford Sierra off its perch as Britain's company car of choice.
Like all mid-size saloons the vast majority of Cavaliers led hard lives. It was a perennial favourite with both minicab drivers and banger racers, which also hit the attrition rate hard, meaning that a Mk 3 Cavalier of any kind is a very rare thing indeed these days.
One in a basic trim level, and that isn't riddled with wheelarches full of rust or body filler, is an even scarcer thing, which makes this one a real survivor. A 1.8L in solid white might not represent Cavalier nirvana, but for its rarity value alone, it ought to be preserved.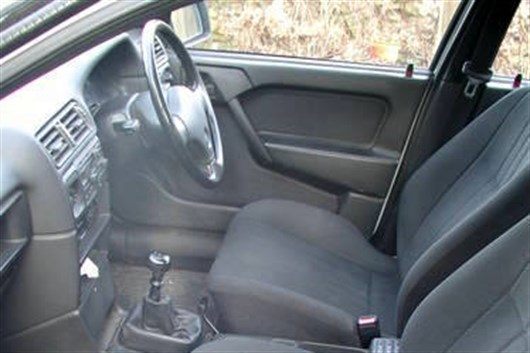 This one has pedigree, too, if you can call it that. It's a one owner car, and according to the vendor has been garaged all its life.
The body looks superb, with none of the usual Cavalier grot spots, while a quick trawl through the past 10 years of MoT history shows up nothing alarming – the only fails being for worn bushes and brake pipes, which have clearly been renewed. The current test expires in January 2017 and was issued without a single advisory, which should add further peace of mind.
The 56,000 miles are backed up by a full service history, which is a further bonus.
As an everyday classic and one that will prove easy to maintain and inexpensive to run, this Cavalier has a lot going for it, and although £750 is hardly a king's ransom to start with, we reckon you could haggle the price down a bit further.
For that, you'll get a car that stands out on today's roads, is guaranteed to make people come and chat to you in petrol stations and is perfectly able to give a good account of itself in modern traffic  – indeed, even today, a Mk 3 Cav is quite a rewarding steer, especially one that isn't baggy and run ragged.
Plus, we reckon you'll struggle to find another…
Comments
Author

Craig Cheetham
Latest