Happy Birthday: Renault Clio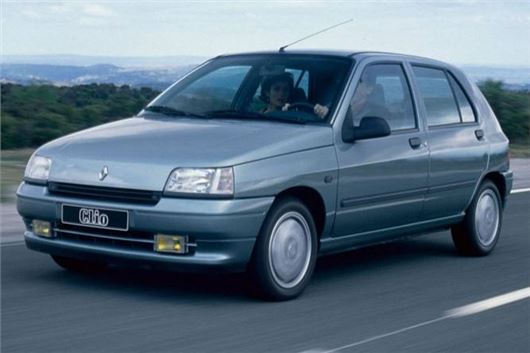 Published 17 February 2016
Replacing a legend is never easy, becoming one is even less so.  So raise a glass, then, to the Renault Clio, which celebrates its 25th birthday this month.
The Clio had a tough job to do when it debuted in 1991. That job was to replace a French national treasure, the Renault 5. The R5 had been pretty much France's national supermini since its debut in 1972, comprehensively outselling rivals such as the Citroen Visa and even the Peugeot 205, which was one of - if not the best - small hatchback in the world.
The second generation 'Supercinq' came along in 1985, so was only half a decade old when Renault unveiled its replacement at the 1990 Paris Motor Show. The first Renault since the Fuego to feature a name and not a number, the Clio was an extremely handsome small car, and expectations were high when it went on sale in March 1991.
Renault deliberately marketed the Clio as more upmarket than the R5. There were two reasons for this – first, that it wanted to hide the fact that beneath the skin, the original Clio was little more than a reskinned second generation R5 (itself a truncated Renault 9/11).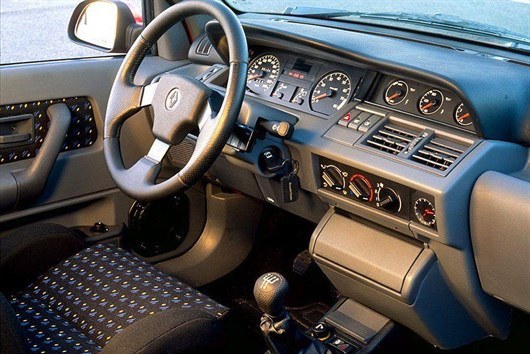 The second reason was that the R5 would continue in production awhile longer at Renault's factory in Slovenia, and would be sold across Europe as the R5 Campus – a budget model that would allow Renault to compete, in pricing terms at least, with the new generation of smaller superminis such as the Peugeot 106 and Citroen AX.
The range-topping Clio RT, in particular, was especially chic, with smart yellow fog lamps, lattice-style alloy wheels and plush velour trim, and it was a gunmetal grey example that became the focal point of the very first 'Nicole?', 'Papa?' ad campaign that achieved as much fame as the Clio itself. Fame that was rounded off with the prestigious 1991 European Car of the Year award.
Further fame was to follow in 1993, with the launch of the 2.0-litre, 150PS Clio Williams – a race-bred hot hatch built to commemorate Renault's 1992 F1 World Championship success with the Williams F1 team. Amazing to think that it's been more than 24 years since Nigel Mansell's last drivers' championship.
Today, a genuine Williams is hot property, but performance fans can still enjoy Clio ownership with the 16v, the 'cooking' hot Clio. With 135PS on tap, it's not quite as quick, but it's still massively quick and incredibly entertaining.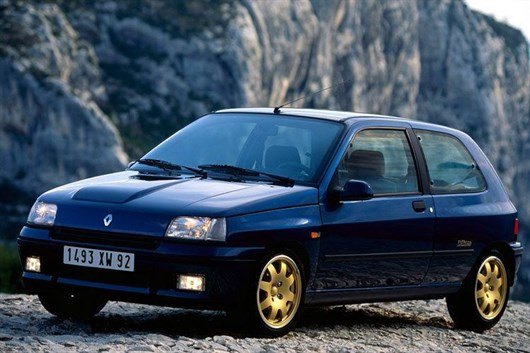 Other early Clios worthy of note are the uber-luxurious Baccara - Renault's leather clad answer to the Peugeot 'Roland Garros' range – and the 1.8RSi, a 'warm' rather than 'hot' hatch that, with 110PS, is certainly much quicker than your average supermini. Considering that even the most basic of Clios was a hoot to drive, it's worth finding one if you can.
Clio 'Phase 2' came along in 1994, with some minor styling tweaks, a more bulbous rear end and a softer-edged dashboard in answer to criticisms of Clio Phase 1's cabin, which some of the harsher critics compared to a communist apartment block.
Unsurprisingly, the car was a huge sales success, and continued to be so until it was replaced by a full-on second generation Clio in 1998, by which time Nicole and her beau were married – a fitting finale for the Clio d'origine.
The next generation Clio was another strong seller, and another great supermini – at least from a driver's perspective - although it did go through life with a combination of questionable reliability and a highly-publicised recall scandal surrounding self-releasing bonnet catches.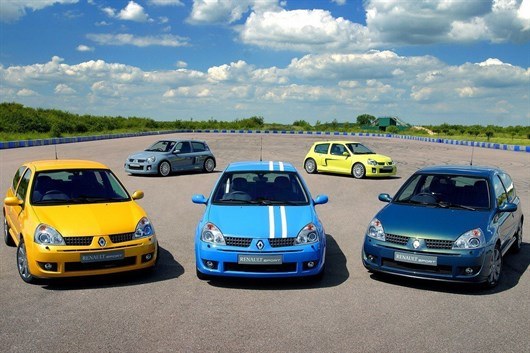 Aside from that, it also begat the iconic RenaultSport Clio 172, from which a number of performance icons were spawned, and the sheer lunatic Clio V6, with a mid-engined 3.0-litre engine and rear wheel drive, and the worst turning circle of any car on sale in 2003.
In 2006, Clio 3 arrived, and with it another milestone, the Clio becoming the first car ever to be awarded European Car of the Year more than once (The Volkswagen Golf would match this honour three years later, but for a short while Renault enjoyed its moment in the sun).
And in 2013, along came the current Clio – a great car within its class, but way too new for the scope of Honest John Classics.
That honour goes to the original – at 25, as the precursor to millions of cars to wear the Clio badge over quarter of a century, it deserves its place in history. Happy 25th, then, to Renault's super supermini. And, rather alarmingly, happy 45th to Estelle Skornik, aka 'Nicole.'
Comments
Author

Craig Cheetham
Latest