A Grand Monday: Fun Ford Puma, £995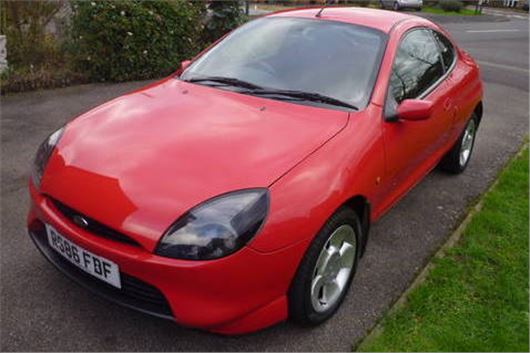 Published 22 February 2016
Here's a car that is a future classic in the making – the Ford Puma. Fondly remembered by all for its excellent handing, it's now one of those 'under the radar' classics that seems to have been forgotten about – but not for much longer, surely.
This 1998 Ford Puma 1.7 is for sale at £995 and looks to be in pretty good condition. It comes with a Ford service book that's stamped up to 02/9/2005 at 47,682 miles. After that point, it was maintained by its previous owner, a garage proprietor. It has an MoT certificate until November 2016 and has recently had a cambelt and a new clutch fitted. Current mileage is 103,992.
According to the vendor, this one has recently had Pirelli tyres fitted on all four corners. The bodywork is in good order, and there are only a few signs of rust on the rear wheelarches. The history file shows the car was rust-proofed underneath every year, and the paintwork regularly waxed.
Running an MoT history check on the vehicle shows that it has failed previously on suspension items, and that it's regularly received advisories about low brake readings, and corrosion on the brake pipes. In 2014, it failed because there was corrosion close to the nearside rear suspension component mounting – it's worth checking how this was fixed and for signs of rot in other sensitive areas. That said, you could do a lot worse. We struggle to think of a car that's this much fun for under a grand.
Comments
Author

Keith Moody
Latest