Heroes: Ken Costello (1927-2015)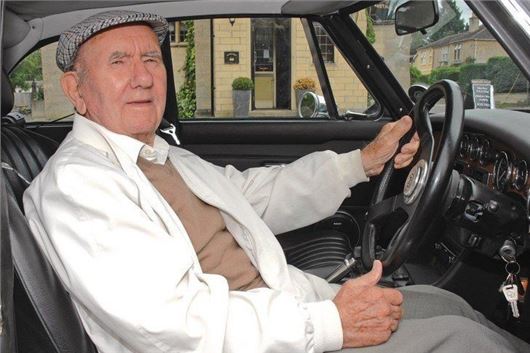 Published 25 August 2015
Any racing driver, engineer and entrepreneur who was brave enough to take on the commercial might of British Leyland deserves to be considered a hero. And so it was with great sadness that MG fans around the world heard at the end of July that Ken Costello had passed away at the age of 88. He leaves behind, however, a motoring legacy that deserves to live forever – and a car that became a legend in its own lifetime.
Costello's racing career deserves recognition, even if it's not what most enthusiasts remember him for. He enjoyed much success in the 1960s, racing Crippspeed-prepared Minis in national saloon car competitions and taking the lap record at Castle Combe. Following a period spent racing Anglia 105Es, Costello moved on to single-seat Formula Three racing at the wheel of various Brabhams, and was even hired by film director John Frankenheimer to drive in the 1966 movie, Grand Prix, starring in action scenes alongside Graham Hill and Juan Manuel Fangio.
As important to Costello as his racing success, however, was his passion for engineering, and by the end of the 1960s he was running the logically-named Costello Motor Engineering Company Ltd. It was there that he developed the idea of dropping Rover's 3.5-litre ex-Buick V8 under the bonnet of British Leyland's best-selling sports car, the MGB. His theory was that the full potential of the MGB wasn't being exploited, with Leyland choosing to focus its sports car attention on Triumph.
Costello knew that a V8-engined MGB would be a hugely capable machine, and realised that the donor car would require fairly minimal structural changes in order to accept the Rover engine. Announced to the world in 1970, the production-ready Costello-converted MGB had an interesting spec that steadily evolved, as enthusiast website MGCostello.com explains, 'The early Costello had the P6-specification V8 installed with twin SU carburettors, a bulging fibreglass bonnet and that distinctive black, aluminium 'egg box' grille. Later versions could be fitted with a standard MG bonnet, because special, low-profile inlet manifolds enabled the fitting of the standard SUs or a single Weber 40 DCOE in a rearward-facing configuration, thus doing away with the need for extra under-bonnet clearance.'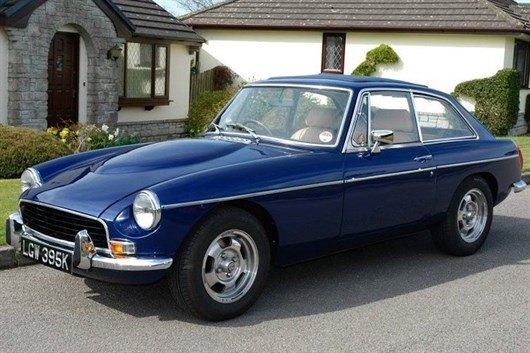 With modified suspension and braking, the Costello V8 (available in either roadster or GT form) was seriously quick, capable of around 130mph. Performance car fans were quick to place their orders, and demand for the Costello conversion grew. British Leyland wasn't happy, however, and issued instructions to its dealerships not to sell any engines to Costello. But Ken was a canny chap, and ended up sourcing many of his Rover V8 power units from Europe.
The last Costello V8 was sold in 1974 (one of around 225 cars built), by which time Leyland was offering its own factory-built MGB GT V8. The company gave Costello no credit for his initiative, and even advertised that the factory MG V8 would 'ruin the day' of anyone who'd bought an unofficial version. Yet without Costello, it's unlikely that an official MGB V8 would ever have been launched.
British Leyland went out of its way to make life difficult for Ken Costello, and in the end he sold his company. The Costello V8 was no more, although any surviving examples are now highly prized on the classic MG scene. Ken Costello will be remembered as the brilliant engineer who took on British Leyland – and who created a sporting masterpiece.
Image courtesy of MG Car Club
Comments
Author

Paul Guinness
Latest