Valeting - thirty steps to perfection
I must admit that I'm not a newcomer to the benefits of proper car detailing. It's been 10 years since I had a Rover Vitesse professionally cleaned, polished and beautified, and from that moment, I came to appreciate the huge gulf there is between cleaning a car yourself on a sunday morning with the usual off-the-shelf stuff, and someone who really knows what they're doing with all the right products.
Because once your car's been properly detailed, you'll never look at it in the same way again. Thanks to the wonders of Twitter, I got to know Richard Tipper, who goes by the name of @perfectionvalet - which is odd, as his company's called Perfection Detailing. Anyway, think of the best cars in the world - and he's detailed them. Ferrari 250GTO? Certainly, Sir... Bugatti EB110? But of course.
So, given this track record, he was the perfect man to show us how to make my average looking Lancia Delta Integrale transform into something amazingly special. The idea for the detailing job was simple - I'm working on a guide to selling your classic car, and one of the most important aspects of actually publicising it, is making sure it looks its absolute best for your car's prospective new owner. You can look forward to that in the coming weeks, but considering the amazing job Perfection Detailing did on the car - literally adding value in the process - I thought we'd bring you a gallery of just how thorough a job it is to make such a transformation.
Photography: Richard Kilpatrick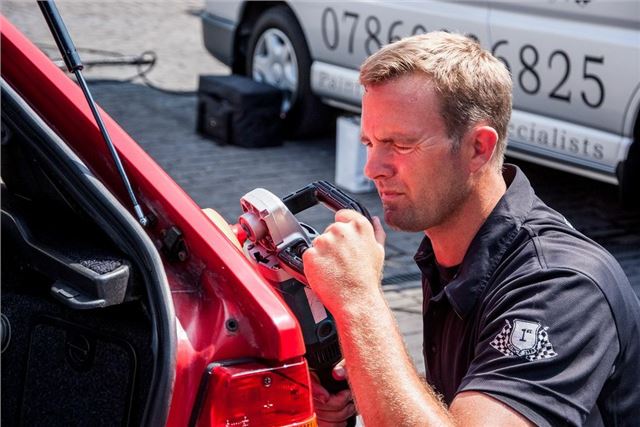 21


With the car washed and run over with a clay bar (brilliant for lifting airborn pollution from paint), it's time to machine polish the bodywork. The orbital cleaner is used with several types of polishing paste. The expertise is using the correct type, given the kind of paint and thickness.
Comments