Top 10: Survivors from the 1970s
The '70s were tough times for Britain's motor industry, with a drop in production and a dramatic rise in sales of imported cars throughout the decade. Set that against a backdrop of poor industrial relations and over-complicated model ranges, and it's easy to see why companies like British Leyland had problems.
At the start of the '70s, Britain was building more than 1.6 million cars annually – a figure that fell to less than a million by 1980. By it wasn't all bad news, for the '70s saw some all-time greats produced. Check out these figures for the ten top survivors, which include the ones still in use and those that are SORN'd.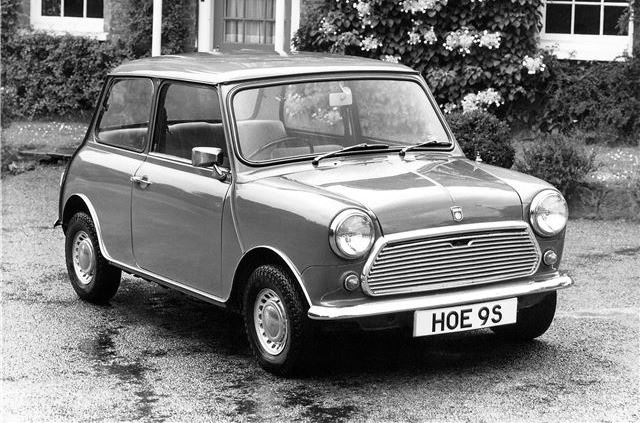 8


Mini 1000
3904 still registered in the UK
While the Mini fails to make the Top 10 list of surviving cars from the 1960s, the subsequent decade is different. According to official DVLA statistics, almost 4000 examples of the Mini 1000 built in the '70s still survive in the UK, giving it a comfortable eighth position here.
The models covered comprise the MkIII standard-spec Mini that arrived at the start of the decade, and those 1976-on MkIVs built before the end of it. Considering how many rusted-out examples would have been scrapped in the '80s and '90s (when the cars were worth relatively little), the Mini 1000's survival rate is none too shabby. 
Comments