Top 10: Survivors from the 1960s
The 1960s saw Britain's motor industry expanding at an impressive rate, with annual production rising from 1.35 million at the start of the decade to 1.7 million at the end. It also saw some of today's best-loved classics launched – but which ones survive now in the highest numbers?
We've number-crunched the survival figures for all cars of the '60s, and here are the results – interesting for featuring just one foreign-built model. The figures include both roadworthy examples and those currently declared SORN. So if you've a favourite model from the decade of miniskirts, The Beatles and Mary Quant, check out whether or not it's a top survivor.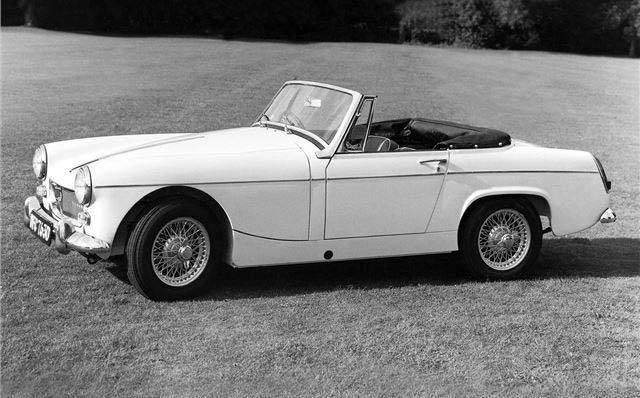 9


2040 still registered in the UK
Almost 75,000 Midgets were built at Abingdon during the 1960s, the vast majority of which were sold abroad; the USA was this little sportster's biggest market, which explains why such a large proportion headed across the Atlantic. Bear that in mind and it seems amazing that more than 2000 of the Midgets built in the '60s still survive in the UK alone.
Like its MGB big brother, the Midget enjoyed an extended career right through to the end of the 1970s – and in terms of '70s survivors, it's in that decade's top three! It seems you just can't keep the MG Midget down…
Comments