Top 10: Endangered cars from the 1990s
Cast your mind back to the 1990s, a time when Ant and Dec were still called PJ and Duncan, Chris Evans was far too down with the kids to be associated with Radio 2 and some people were wearing those odd Global Hypercolour t-shirts.
It was also a time when you could still buy a Rover, an MG and if you really wanted, a Daewoo. That'll be the Daewoo. Sadly (or perhaps not) many cars from that era are fast disappearing, so which are the most endangered?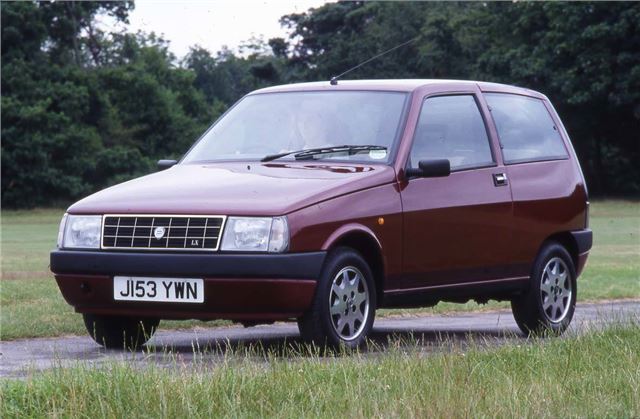 6


Lancia Y10
21 still registered in the UK - 6 licenced, 15 SORN
Lancia's reputation in the UK had deteriorated by the 1990s. Much like many of its cars. Despite the best efforts of the high performance Delta Integrale, the brand never recovered from the rust riddled Lancia Beta debacle in the 1980s. Which is a shame as it produced some good cars, like the Y10.
Based on the Fiat Uno it was a neatly styled hatchback that was marketed as a premium small car, complete with a plusher interior than its Fiat counterpart. Easy to drive and even easier to park, the Y10 sadly failed to attract many buyers in the UK and laboured on until Lancia withdrew from the UK market in 1993.
Comments