Top 10: Low-Tax '80s Classics
A 1980s classic can bring real advantages now. They're often cheaper to buy than an earlier classic, while parts availability is less likely to be a problem. So assuming you're looking for an '80s car that falls into the cheapest group (1549cc or below) for Vehicle Excise Duty, which are today's top buys? Here's what we think.
By Paul Guinness, Contributor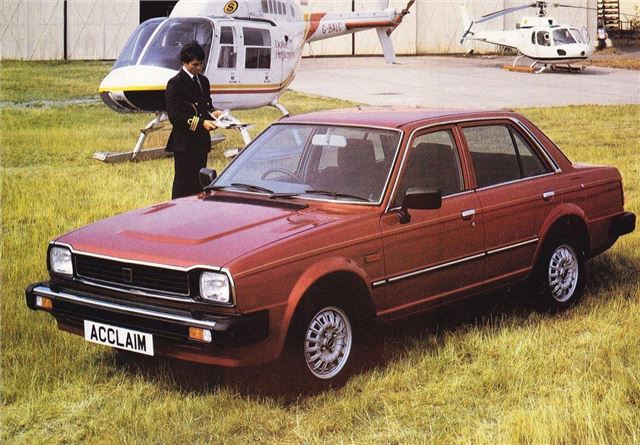 8


The very last Triumph of all was the Acclaim of 1981-84, a controversial model in its day thanks to BL's new tie-up with Honda. The Acclaim was basically a re-badged Honda Ballade assembled in Britain, paving the way for a successful Rover/Honda partnership over the next decade or more.
With just the one (1335cc) engine available, any Acclaim falls into the cheapest VED category; equipment levels range from good to generous, depending on whether you end up with an L, HL, HLS or CD version. It may not be exciting but it's cheap, practical and dependable.
Comments