£7,250
1976 Lotus Elite 501

This right hand drive Lotus Elite has a very professional looking engine conversion with a Rover SD1 V8 3500 cc and automatic gearbox.
Suspension upgrade to a Hydrolastic system, never was a ride in a Lotus this smooth!

Very good paint in bright orange, some small body mods to make it look even more sharp!
SS Ansa exhausts good for an impressive VROOOMMMM without waking up the entire neighbourhood.

This is almost how Colin Chapman intended the Elite to be. Good car with good mods withou...
Enquire Now
Visit
Car and Classic
for more details and to contact the seller
Read the Honest John review...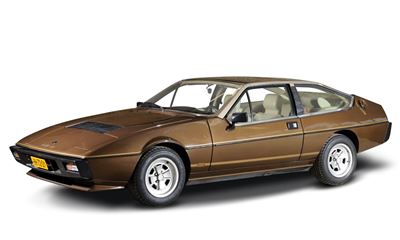 Lotus Elite and Eclat
Elite is surprisingly commodious, both are powered by the brilliant slant-four 16-valve which is powerful and revvy, excellent dynamics and steering, wedgy styling is a must for all '70s fans
Glass fibre body doesn't age well, crash damage difficult to repair well, legendary unreliability, low values make restoration a difficult financial matter