Fiat Uno (1983 - 1993)
Last updated 18 June 2013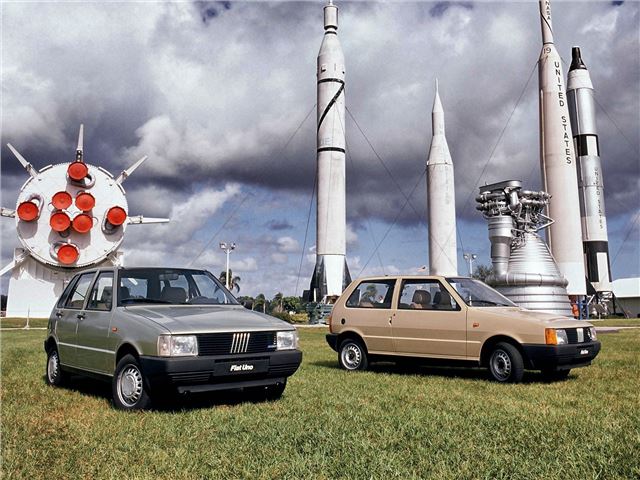 Practical car for those on a tight budget, 'Fire' engines will run and run if looked after, tidy design, in a 1980s kind of way, lived on as Petit Taxis in Morocco
Low-mileage Unos used for short runs only can spell trouble, so can the 903cc 'Uno 45' engine, pre-1990 models are rust boxes, most scrapped
Introduction
Throughout its history, Fit has been a small car pacesetter - so when it introduced its 127 replacement, the Uno, there were high expectations. Fiat pulled out all of the stops with the Uno, so it received an all-new platform, and up to the second styling by Ital Design - all that let it down was that the new FIRE (Fully Integrated Robotised Engine) wasn't ready for launch, being rolled out two years later in 1985.
With excellent aerodynamics, vastly improved interior room, and excellent ergonomics, the Uno rightly won lots of friends very quickly, and this popularity culminated with the European Car of The Year award in 1984. With 900cc, 1.1- and 1.3-litre options, there was an Uno for everyone, especially after 1985, when the Turbo i.e. model was introduced to fight the likes of the Renault 5GT Turbo and Peugeot 205GTI.
In 1989, the Uno received an extensive facelift, giving it styling that linked it closely with the then-new Tipo. Quality was vastly improved with these later cars - but who knew that as of 2013, the Uno remains in production in South America. That's quite an achievement.
Next: Buying Guide